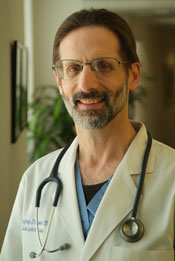 D. Jeffrey Demanes, M.D. founded California Endocurietherapy Cancer Center (CET) in 1981. He graduated from the University of California, Los Angeles (UCLA) Medical School where he also served his residencies in internal medicine and oncology. From 1978-1981 he held fellowships at UCLA, and the University of California, San Francisco (UCSF), and at Memorial Hospital in Long Beach. Dr. Demanes is board certified in three medical specialities: Radiation Oncology, Medical Oncology, and Internal Medicine. He is on the voluntary clinical staff at Stanford University and UCLA medical centers. He just finished a two year term as President of the American College of Radiation Oncology (ACRO) and remains Chairman. He is also a member of various governmental liaison committees for the American Society for Therapeutic Radiology and Oncology (ASTRO). Stanford University Medical Center requested that CET become a clinical affiliate in their residency program. Stanford residents now rotate through CET for their HDR brachytherapy training.

As of 2010, Dr. Demanes is a clinical professor at UCLA Medical Center.


Dr. Demanes was recently inducted as a Fellow in the American College of Radiology. read more...